MADE TO ORDER - WILD AND WHIMSY


A playful collection of beads that includes everything from animal prints to hot pink.  You'll find lots of fun shapes and a variety of bright colors such as lime green, citrus orange, periwinkle, sunny yellow, and purple to indulge your wild side.  If there is a bead design you would like for me to make available on this page just send me an
email
with your request.
Throughout the year new designs will be added and old ones will be retired, so check this page often for selection updates.

Please read my made-to-order
guidelines
for a few simple rules.
Berry Bump - $7.00

Lots of raspberry bumps on a marble-round base of light transparent amber.

Average size: 15mm x 15mm

Tigerrr - $6.00

Popular encased "tiger stripe" style accented with dark transparent amber.

Average size: 12mm x 18mm

Girlie - $6.00

Bubblegum pink with bright raspberry, lime green and crisp white.

Average size: 11mm x 16mm

Click here to join

my mailing list!

Grape - $5.00

Transparent grape purple dotted with bright periwinkle in a petite size.

Average size: 9mm x 15mm

Leopard - $6.00

Leopard pattern encased with light beige, chocolate brown accents.

Average size: 12mm x 17mm

Rosette - $8.00

Four bright pink rosettes on a jet black and crisp white rounded barrel.

Average size: 18mm x 15mm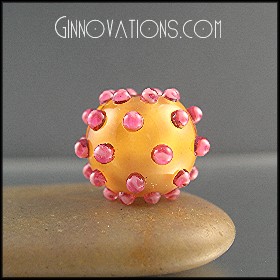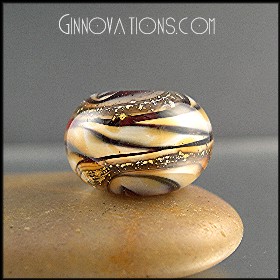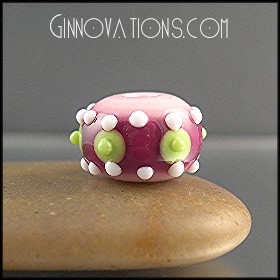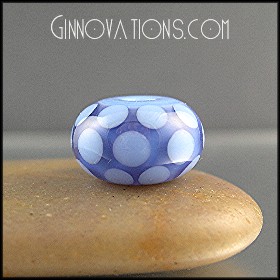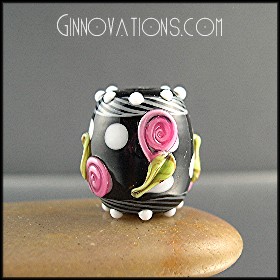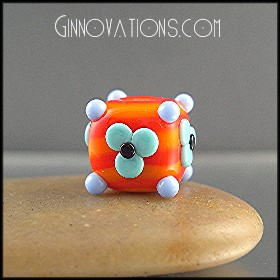 Hip Chick - $6.00

Bright orchid on vivid lime green with jet black accents in a flattened crunch.

Average size: 22mm x 20mm

Joyful - $6.00

Citrus and yellow hand-shaped cube decorated with turquoise and periwinkle.

Average size: 12mm x 12mm