MADE TO ORDER - SOUTHWEST FLAIR


My personal favorite, a collection of beads created with bold Southwest color combinations heavy in shades of turquoise and coral.  I've also chosen chocolate browns, earthy greens, rich ivory, and jet black as accent colors.  If there is a bead design you would like for me to make available on this page just send me an
email
with your request.
Throughout the year new designs will be added and old ones will be retired, so check this page often for selection updates.

Please read my made-to-order
guidelines
for a few simple rules.
Chocolate Rose - $8.00

Detailed floral design in browns and turquoise with bright coral bumps.

Average size: 12mm x 17mm

Navajo - $7.00

Colorful layered lines and dots on bright turquoise, acid-etched.

Average size: 15mm x 17mm

Stripes - $5.00

Festive stripes of color accented with flattened buttons on jet black.

Average size: 10mm x 15mm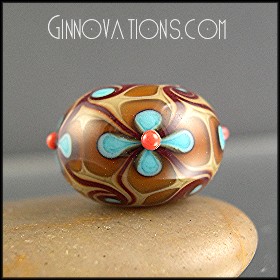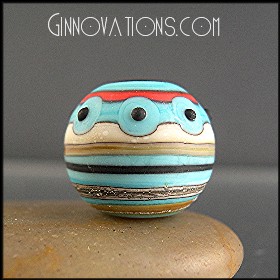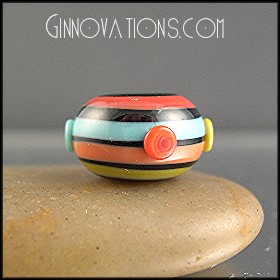 Click here to join

my mailing list!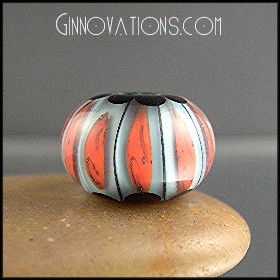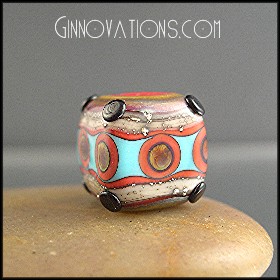 Corallo - $7.00

Encased turquoise and silvered coral lines, black dot accents on each end.

Average size: 11mm x 17mm

Santa Fe - $6.00

Hand-shaped cube in coral, turquoise, silvered ivory, Terra, ochre, and black.

Average size: 12mm x 12mm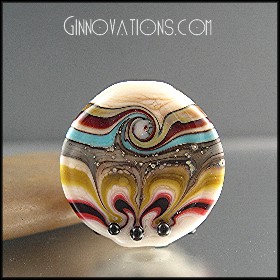 Earthenware - $7.00

Raked and twisted lines of color on pale ivory in a large pressed button shape.

Average size: 21mm x 21mm